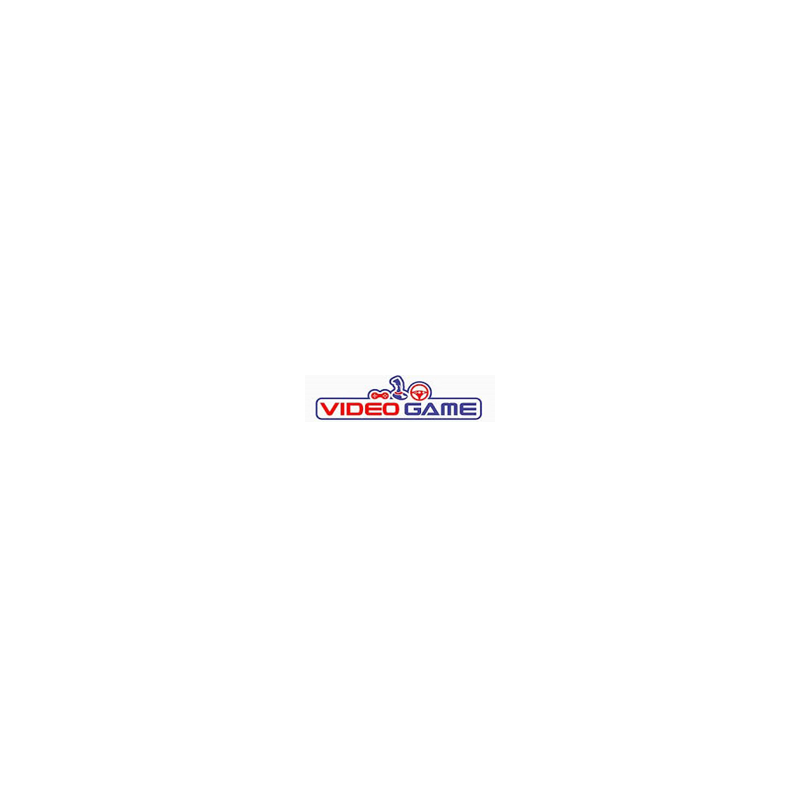  
Xbox 360 250 GB + Kinect sensorius
Xbox 360 250 Gb Slim konsolė+ Kinect sensorius 
KOMPLEKTĄ SUDARO:
Konsolė (Corona pagrindinė plokštė)
Kinect sensorius
Žaidimas Kinect Adventures
WIFI adapteris
Belaidis pultas Juodas
Kompozicinis Laidas
Scart adapteris
250 Gb kietasis diskas
Didžiausias PS4 ir Xbox One žaidimų pasirinkimas mažomis kainomis. Kainos galioja tik užsakant internetu.

Prekes pristatome sekančią darbo dieną.

Atsiskaityti galite bankiniu pavedimui, per Paypal arba banko kortele.

Saugiam apsipirkimui naudojamas SSL sertifikatas
Bundle consists of:
Xbox 360 250GB
Xbox 360 Kinect
Kinect Adventures game
Xbox 360 250GB
Small wonder.
First you'll notice the little things. And we mean that literally. The console itself is smaller – so it'll fit neatly on the shelf.
Plus, we're busting out the gloss black with chrome accents. 
Style matters.
Wi-Fi in the house.
These days, everything is wireless. The new Xbox 360 is the only console with 802.11n Wi-Fi built in. You'll fi nd an unfettered connection to the ever-expanding entertainment possibilities of Xbox LIVE – including a fast and easy way to stream HD fi lms and TV and play games with friends around the world.
Room to grow your entertainment.
While making the outside smaller, we decided to give a pretty serious boost to the inside – from huge to massive in one fell swoop. The built-in 250 GB drive has a ton of room to store fi lms, games, saves, add-ons, photos, music and anything else that you can think of. And it's removable too, just in case you ever want to take it to a friend's house.
More ports, more play.
Connect more accessories and storage solutions with added USB ports. Now with a total of 5 ports, (3 back/2 front) you'll fi nd more places to plug and play. Plus, in addition to the standard HDMI output, we've added an integrated optical audio out port for an easier connection to the booming sound of your A/V receiver.
A touching development.
It might not seem like a big deal, but the cool factor of capacitive touch buttons cannot be over stated. Everyone has grown accustomed to the non-button buttons on fancy smart phones, so we've added that functionality to the power and eject buttons.
Sounds like…
With the all-new and much quieter Xbox 360, the noise you'll hear is your own laughing, cheering and playing.
Hold on to your socks.
You're not ready. Not yet anyway. Kinect is making YOU the controller and it's going to blow you away. With a dedicated, proprietary port, the Xbox 360 250 GB is built specifi cally to connect seamlessly with the Xbox 360 Kinect Sensor – and will have you up off the sofa and into the world
The following are key features of the Xbox 360 250 GB:
Dressed to impress: Sleek and lean in a gloss black fi nish, the Xbox 360 250 GB comes with an internal, removable hard drive and touch-sensitive buttons for switching on/off and disk ejection.
The Xbox 360 that you've been waiting for: Connect with a faster wireless connection than any other console2. Enjoy blazing speeds with built-in 802.11n Wi-Fi while streaming fi lms or playing games on Xbox LIVE®. Store more games and entertainment content with 250 GB of hard drive space.
Kinect ready: Kinect will work with every Xbox 360, but the Xbox 360 250 GB console is specially designed for the easiest connection to controller-free fun. Just connect the sensor directly to the proprietary port on your console — no extra power supply needed.
Backwards compatible: Don't worry; you'll still be able to connect the controllers and any other accessories that you already own to Xbox 360 250 GB while playing the best blockbuster games like "Halo Reach" and "Fable III". (External Xbox 360 Hard Drives and Xbox 360 Memory Units are not compatible with the new Xbox 360 console.)
Xbox 360 Kinect
What is Kinect and why will it be good for your Xbox 360?
Formerly known as Project Natel, Xbox Kinect is new Xbox technology that will change the face of videogames forever. Xbox 360 Kinect will turn YOU into the controller for games and entertainment, and it will work with every Xbox 360. Unlike 2-D cameras and controllers, Kinect tracks your full body movement in 3-D, while responding to commands, directions, even a difference of emotion in your voice.
What's with the name 'Kinect'?
The driving philosophy behind Kinect is of kinetic, movement-based control, and being connected to both your Xbox and the Xbox Live community. Put them together and you have the name'Kinect' - though it's no surprise some people get jumbled and call in 'Kinetic'!
When can you get Kinect?
Kinect for Xbox 360 is now available to preorder and is due to hit UK homes November 10th 2010 and will be compatible with all Xbox 360 consoles.
PLEASE NOTE: The Kinect sensor requires 190 MB of storage; subject to change with system updates.
Kinect Adventures
Float in outer space. Experience the thrill of roaring rapids. Tackle mountaintop obstacle courses. And dive into the deep to save a leaky underwater observatory — all from your living room. With "Kinect Adventures," you are the controller as you jump, dodge and kick your way through exciting adventures set in a variety of exotic locations.
Kinect Adventures Features:
Achieve the highest honor. Join the Adventure Team and increase your skill from Cadet to Expert Adventurer. Explore exotic locations, collect treasure and earn rewards. With 20 different adventures to complete at four difficulty levels, and two challenge modes to unlock, there is plenty of action to go around. If you still have more appetite for adventure, pre-order the Kinect sensor of Xbox 360 4GB Kinect Bundle that includes "Kinect Adventures" today for exclusive access to even more levels.
Explore the world – and beyond - from the comfort of home. Navigate "Kinect Adventures" activities by scaling a mountain with obstacle courses in Reflex Ridge, steering the rapids in River Rush, floating in outer space with Space Pop and flexing your muscles on the court with Rallyball. There is something for everyone to enjoy in "Kinect Adventures" and, best of all, no penalties, just satisfying rewards.
Dive into social adventures. Whether you want to play for five minutes or five hours, "Kinect Adventures" is fun for friends and family members around the world. Take turns jumping in and out of games whenever you like, or head to Xbox LIVE to play online. Compete or cooperate — stretch your muscles and your social skills.
Get competitive. Play against the clock or collect as many treasure pins as you can over a series of levels. Follow "Kinect Adventures" high scores on the leader board and earn bragging rights with your friends and family. Plus, unlock fun rewards for your Xbox Avatar.
Show off and share. Be creative and pose for the camera as it captures Photo Moments of you and your friends tackling adventures together. Along with earning Achievements, create live videos called "Living Statues" using your body and voice as the reward for a job well done. Share the fun with friends on the Internet through Facebook, YouTube, Twitter, e-mail and anywhere you choose.