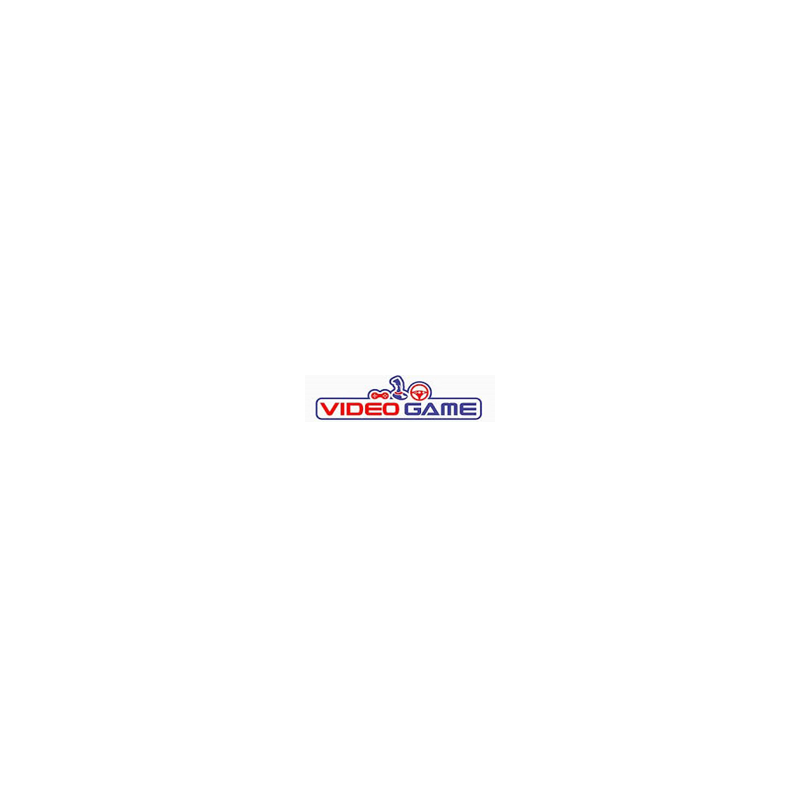  
Nintendo 3DS XL Konsolė + žaidimas Monster Hunter 3 Ultimate
Žaidimų konsolė Nintendo 3DS XL su 90% didesniu ekranu +
Žaidimas Monster Hunter 3 Ultimate
Galima žiūrėti 3D filmus
Klausytis muzikos 
Fotografuoti
Plačiaekranis LCD ekranas 
Prisilietimo rašiklis
Stereo ausinės
SD kortelės lizdas
WiFi 2.4 GHz
Dėmesio pakrovėjas į komplektą neįeina!!!
Didžiausias PS4 ir Xbox One žaidimų pasirinkimas mažomis kainomis. Kainos galioja tik užsakant internetu.
Prekes pristatome sekančią darbo dieną.
Atsiskaityti galite bankiniu pavedimui, per Paypal arba banko kortele.
Saugiam apsipirkimui naudojamas SSL sertifikatas
•  Improved 3D and sweet spot to bring game worlds, enemies and heroes to life.
•  Longer battery life for longer exploration, racing multiplayer battling, and online gaming.
90% Bigger: The Nintendo 3DS XL
compared with the Nintendo 3DS
The Bigger Screen
Measuring at 4.88 inches, the Nintendo 3DS XL's 3D screen is the biggest screen ever featured on a Nintendo handheld console. 90% larger than the screens found on the Nintendo 3DS system, users will be amazed as the large screen delivers amazing 3D graphics without the use of glasses.
Perfect for revisiting old favourites or starting new adventures, Nintendo fans can expect a more engrossing experience in all their games. Fans of the Art Academy series will benefit especially; by taking advantage of the larger screens to make more precise brush strokes, players can get the feel of painting on a real canvas and take pride in displaying their works at the largest possible dimensions.
The Most Immersive 3D
The largest ever screen, enhances the impression of depth and creates the most immersive 3D experience possible. Players will see the Mushroom Kingdom brought to life on the 3DS XL and discover the beauty of Super Mario 3D Land as never before. No detail will be missed when players join Mario as he explores the brilliantly designed levels in his latest adventure to save Peach from Bowser.
Better Battery Life
Despite the increase in screen size, the Nintendo 3DS XL console boasts a better battery life than the Nintendo 3DS. The Nintendo 3DS XL has an impressive battery life of up to 6.5 hours when running 3DS software and up to 10 hours with DS software.
Gamers will be able to take their Nintendo 3DS XL console on the move, safe in the knowledge that it won't run out of valuable playing power. This means that avid Kid Icarus: Uprising players can engage in longer multiplayer battles - and more of them.
The AC adapter is not included with the console, but the Nintendo 3DS XL is compatible with all previous 3DS, DSi and DSi XL power cables.
Transfer Your Data
Take Miis everywhere and quickly transfer Miis and game data between devices. Using a WiFi connection, users can take advantage of the Wii's Mii Channel and the 3DS XL's Mii Maker to send Miis directly from one console to another.
Keep all game and StreetPass data as well as photos and Ambassador status when upgrading. By connecting the 3DS XL and a DSi or 3DS to the internet, the 3DS XL's System Transfer functionality can be used to easily move some or all data to the new console.
Packshot of the Nintendo 3DS XL.
What's In The Box?
  •  Nintendo 3DS XL console
  •  4 GB SD card
  •  Stylus
  •  Nintendo 3DS XL user manual
Product Specs
  •  Top Screen 4.88 inches
  •  Bottom screen 4.18 inches
  •  Length 156mm x Width 93mm x Height 22mm (closed)
  •  336g weight
  •  Battery life:
     -  Between 3.5hrs and 6.5hrs on 3ds software
     -  DS software between 6 and 10 hours
  •  4GB SD memory card included
  •  AC adapter not included
  •  Colours
     -  Red and black
     -  Blue and black
     -  Silver and black
Enjoy the same great 3DS features now on a bigger screen thanks to the Nintendo 3DS XL
3D Screen
Like previous handhelds released by Nintendo, the Nintendo 3DS XL incorporates both an upper and lower LCD display in a clamshell layout. The lower screen features familiar Nintendo touchscreen technology, is 4.18" with 320 x 240 pixel resolution and is capable of displaying 16.77 million colors, but the groundbreaking upper 3D screen of the Nintendo 3DS XL system is where Nintendo opens up a whole new world of eye-popping gameplay possibilities. This 4.88" display is capable of displaying approximately the same 16.77 million colors, but with 800 x 240 pixel resolution. 400 pixels are allocated to each eye to enable 3D viewing. This stereoscopic 3D display gives objects within the gameworld a feeling of space and depth that extends far into the back of the screen. This amazing depth of field effect vastly increases the ability to see the position of characters and obstacles in compatible game, making many game experiences even more intuitive for all types of players.
3D Depth Slider
A built-in 3D Depth Slider along the right side of the top display allows you to immediately adjust the intensity of the 3D settings on the Nintendo 3DS XL system to your liking. The 3D effect can also be turned down completely if the player so chooses. All Nintendo 3DS XL games and applications can be played in 2D, and look better when played on the Nintendo 3DS XL than any Nintendo handheld before it.
Motion Sensor and Gyro Sensor
Portable play control reaches a new level with the Nintendo 3DS XL's Motion Sensor and Gyro Sensor combination. Together these precision built-in features allow for new and unique gameplay mechanics as the 3DS XL reacts to real-time motion and tilt. Whether players are twisting their systems side to side, or moving it up and down, their motion-compatible Nintendo 3DS XL games respond instantly.
Circle Pad Analogue Control
With the Circle Pad, located above the + Control Pad, Nintendo 3DS XL offers full analogue control in 3D game worlds. Combined with the touch screen, traditional buttons, camera and microphone input, and advanced motion control of the Motion Sensor and Gyro Sensor, the potential is extraordinary.
3D Camera Functionality
Along with a digital camera facing inwards towards the player, the Nintendo 3DS XL system features two outer cameras positioned along its upper edge when device is open. These two cameras see the world in 3D, much like the human eye, allowing for the creation of 3D photos - and a similar 3D effect to that seen in Nintendo 3DS games. All cameras feature 640 x 480 resolutions with single focus lenses that use the CMOS capture element and an active pixel count is approximately 300,000 pixels.
Adjustable Stylus
The adjustable Nintendo 3DS Stylus takes the idea of touch control to a new and even more user-friendly level. Once removed from the holder, the stylus length can be adjusted to your liking with a simple push or pull. Now anyone can achieve the optimum level of comfort while playing games that use the stylus.
Other Key Features
StreetPass
Nintendo 3DS XL brings fellow players together in exciting new ways with StreetPass communication. Set your Nintendo 3DS XL to Sleep Mode and carry it with you wherever you go to exchange game data like Mii characters, high scores, and custom characters with other users you pass on the street. You control what data you exchange and you can exchange data for multiple games at once, making virtual connections with real world people you encounter in your daily life.
SpotPass
Nintendo 3DS includes SpotPass, a feature that lets Nintendo 3DS detect wireless hotspots or wireless LAN access points and obtain information, game data, free software, videos and so on for players even when the system is in sleep mode.
4 GB SD Memory Card Included
Every Nintendo 3DS XL system comes packed with a 4 GB SD memory card. You can use this SD memory card to store your 3D photos, and sound recordings created on the Nintendo 3DS system, and music from your PC. You can also use it to store games downloaded from the Nintendo eShop. The Nintendo 3DS system has SDHC card compatibility to increase your storage space even further.
Backwards Compatibility
Almost all existing Nintendo DS and Nintendo DSi games can be played on a Nintendo 3DS system in 2D. With backwards compatibility, your existing portable games look and play just as well.
Wireless Communications
Nintendo 3DS utilises a frequency of 2.4 GHz, enabling local wireless communication among multiple Nintendo 3DS systems for game play and StreetPass, as well as access to the Internet through wireless LAN access points (supports IEEE802.11 b/g with the WPA/WPA2 security feature). Recommended distance of wireless communication is within 98.4 feet. This can be shorter depending on the environmental situation.