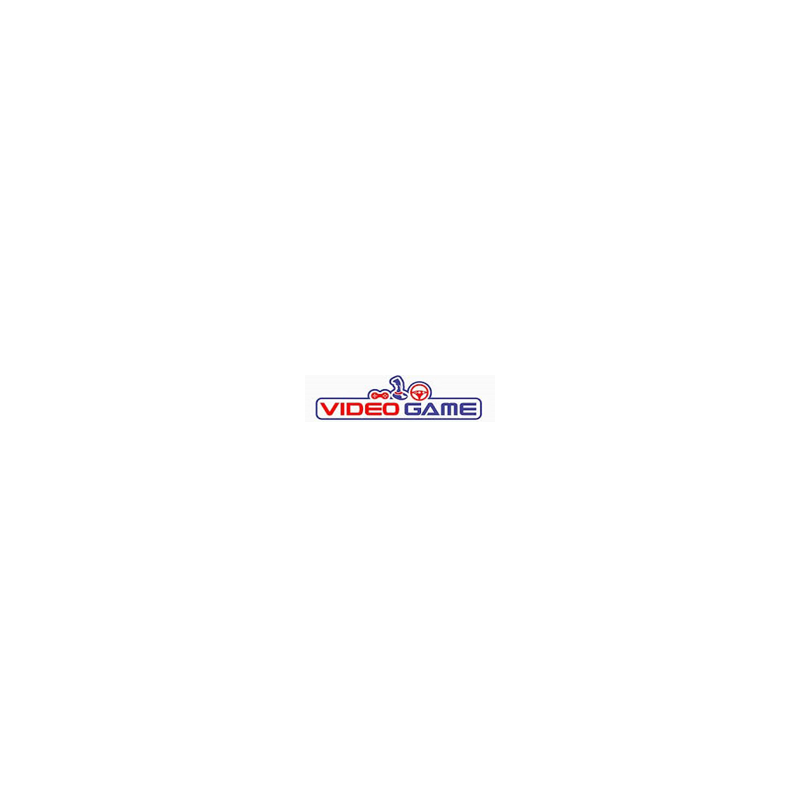  
Nintendo 2DS konsolė + žaidimas Pokemon Omega Ruby
Nintendo 2DS konsolė
žaidimas Pokemon Omega Ruby
Garantija 24 mėn.
Didžiausias PS4 ir Xbox One žaidimų pasirinkimas mažomis kainomis. Kainos galioja tik užsakant internetu.

Prekes pristatome sekančią darbo dieną.

Atsiskaityti galite bankiniu pavedimui, per Paypal arba banko kortele.

Saugiam apsipirkimui naudojamas SSL sertifikatas
Product Description
Nintendo 2DS
Offering you additional variety and value in your handheld gaming options, the Nintendo 2DS is a streamlined version of the Nintendo 3DS that will play games available for Nintendo 3DS, as well as Nintendo DS in 2D. The Nintendo 2DS retains many of the same hardware features as the Nintendo 3DS including the same Nintendo 3DS gameplay controls, backwards compatibility with the vast existing library of Nintendo DS games, as well as wireless connectivity features such as access to Nintendo eShop, plus StreetPass and SpotPass functionality. However the console takes on a new distinctive fixed, slate form design, and will play all packaged and download Nintendo 3DS games in 2D. The new console is a great introduction for those unfamiliar with Nintendo, and it is also a fantastic new way to enjoy the handheld experience for those already a part of the DS family.
Next generation of handheld console
While there are many choices available, Nintendo has been making family-friendly games for over 30 years, and offers characters and experiences not found anywhere else. Parents can rely on Nintendo's pedigree of innovation, as seen with its groundbreaking Nintendo DS consoles. This next generation family of handheld consoles are more powerful, keeping children engaged with better graphics and deeper immersive worlds to explore.
Added features
The Nintendo 2DS is backwards compatible, so you can still play your existing games—plus the hottest new releases. All the systems in the Nintendo 3DS family play exclusive titles you can't find anywhere else, from Mario to Zelda, Animal Crossing to Pokémon and many many more. You can even download many of these titles–plus digital-only games–directly to your system from Nintendo eShop.
Pokemon Omega Ruby
Prepare for an epic adventure exploring a world filled with Pokémon. Your adventure takes place in Hoenn, a region that consists of a main island that stretches widely from east to west, along with countless small islets that dot the deep blue sea around it. A live volcano steams constantly in the heart of this green-covered island. Look forward to a region rich with natural beauty, a variety of Pokémon, and extraordinary people! Pokémon Omega Ruby and Alpha Sapphire tell a grand tale that draws ever closer to the heart of the secrets behind Mega Evolution, said to be the greatest mystery of the Pokémon world. One of your many goals will be to seek out these powerful Pokémon and unlock their incredible potential. Pokémon fans first enjoyed Pokémon Ruby and Sapphire when they launched in 2003 for the Game Boy Advance. Now, a whole new generation of Pokémon fans can experience the dramatic storyline that unfolds in Pokémon Omega Ruby and Alpha Sapphire for the Nintendo 3DS family of systems.
Nintendo 2DS features
Built in Motion sensor and gyro sensor can react to the motion and tilt of the system, meaning your motion-compatible Nintendo 3DS games respond instantly.
Your Nintendo 2DS system can wirelessly exchange game data with other Nintendo 3DS family consoles as you pass other players on the street, without you having to lift a finger.
If you already own a system in the Nintendo DS series, Nintendo 2DS invites you to a world of new experiences but doesn't ask you to forget about your existing favourites.
Games look better than ever on the two screens of the Nintendo 3DS family of systems. The bottom screen on the 2DS is touchscreen and allows users to interact with the game in a completely new way.
Nintendo 2DS allows you to download a selection of the latest Nintendo 3DS games directly from Nintendo eShop.