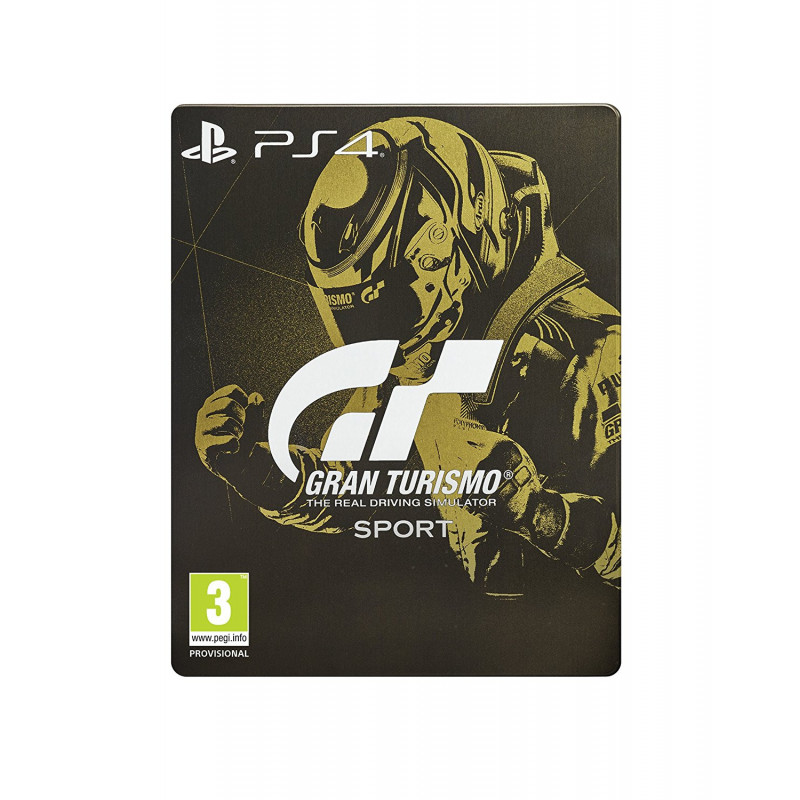  
Gran Turismo Sport Steelbook Edition PS4
1-2 žaidėjai
online 2-20 žaidėjų
Min 60Gb laisvos vietos
Rezoliucija 480p, 720p, 1080i, 1080p
Remote play
Suderinamas su Playstation VR 
Pritaikytas PS4 PRo
Physical disk, NEW
Delivery
Order placed until 15:00 will be delivered next business day
Safe payment by bank transfer, paypal or cash on delivery
Cash on delivery is temporarily unavailable.
1500000 credit
livery sticker pack
Chrome racing helmet
Exclusive car collection
Set of Playstation 60 avatars
European Package
3 Cars
Audi R18 TDI 
Audi Sport Quattro S1 Pikes Peak '87
Peugeot RCZ Gr.B Rally Car
Dynamic Theme

This is a dynamic animated GT Sport theme that you can use as a background on PS4.
Play Money (Cr. 500,000)

This is game money that you can use for various purchases in the game.