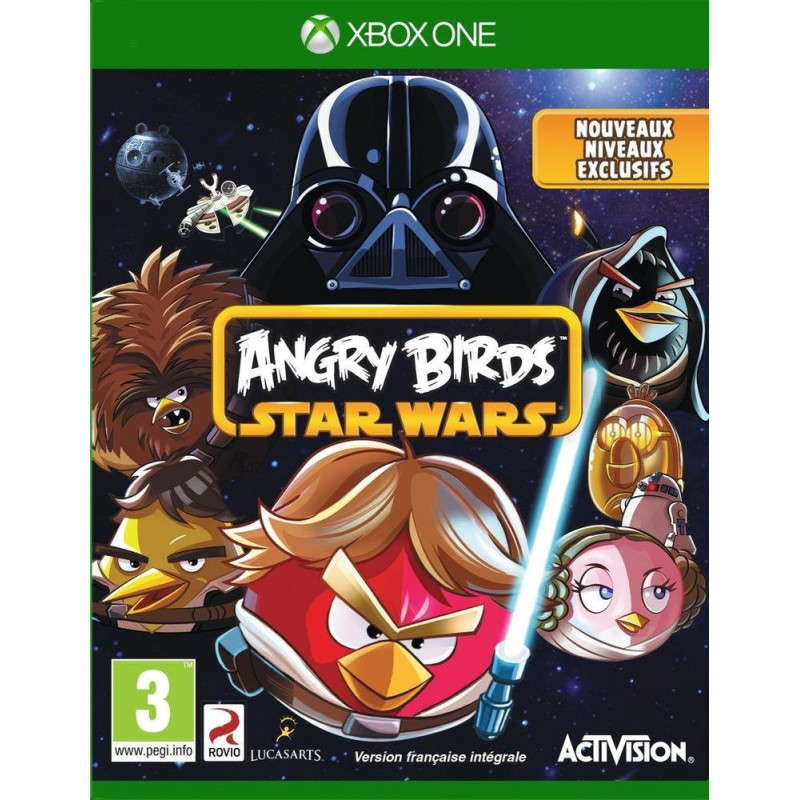  
XBOX ONE ANGRY BIRDS : STAR WARS
XBOX ONE ANGRY BIRDS : STAR WARS 
1-4 žaidėjai
Didžiausias PS4 ir Xbox One žaidimų pasirinkimas mažomis kainomis. Kainos galioja tik užsakant internetu.
Prekes pristatome sekančią darbo dieną.
Atsiskaityti galite bankiniu pavedimui, per Paypal arba banko kortele.
Saugiam apsipirkimui naudojamas SSL sertifikatas
May the birds be with you!
Join an epic adventure with the Angry Birds in the legendary Star Wars universe! Can you become a Jedi Master and restore freedom to the galaxy?
NEW MULTIPLAYER MODES – Cooperative and competitive modes (2-4 players).

EXCLUSIVE NEW LEVELS – 20 levels created just for the console game.

25 HOURS OF ENGAGING GAMEPLAY - Use Lightsabers and Jedi powers to wreak havoc on Imperial pigs and the dark side of the Force in over 200 levels.

UNLOCK HIDDEN ITEMS - Unlock the R2-D2 and C-3PO bonus levels and bonus content.