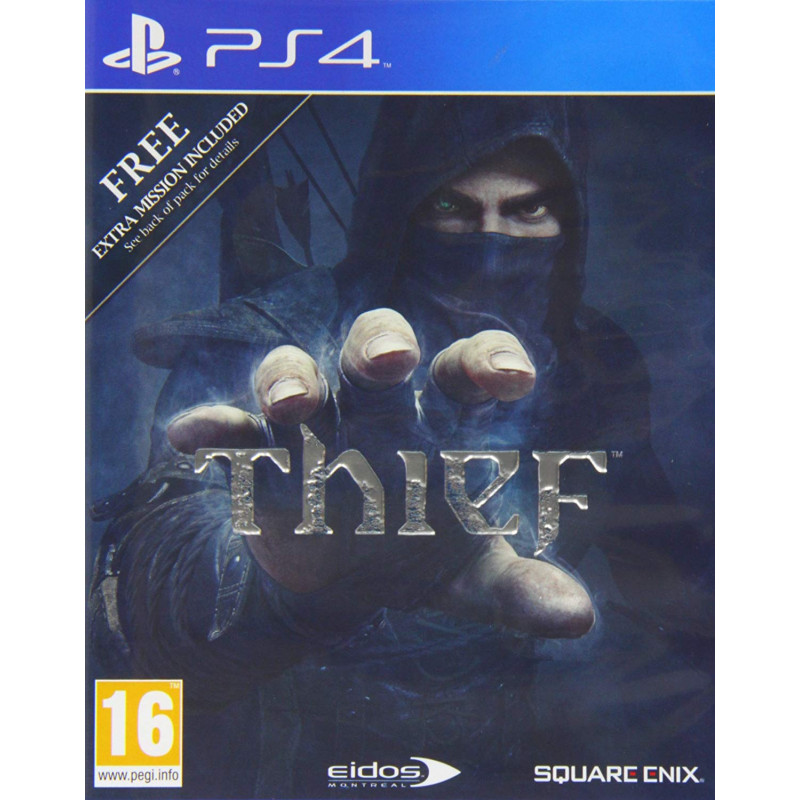  
Thief PS4
PS4 THIEF + BANK HEIST DLC
1 žaidėjas
Min 25 Gb laisvos vietos
rezoliucija  720p *1080i * 1080p
Remote play
Didžiausias PS4 ir Xbox One žaidimų pasirinkimas mažomis kainomis. Kainos galioja tik užsakant internetu.
Prekes pristatome sekančią darbo dieną.
Atsiskaityti galite bankiniu pavedimui, per Paypal arba banko kortele.
Saugiam apsipirkimui naudojamas SSL sertifikatas
Garrett, the Master Thief, steps out of the shadows into the City. In this treacherous place, where the Baron's Watch spreads a rising tide of fear and oppression, his skills are the only things he can trust. Even the most cautious citizens and their best- guarded possessions are not safe from his reach.
As an uprising emerges, Garrett finds himself entangled in growing layers of conflict. Lead by Orion, the voice of the people, the tyrannized citizens will do everything they can to claim back the City from the Baron's grasp. The revolution is inevitable. If Garrett doesn't get involved, the streets will run red with blood and the City will tear itself apart.